This topic contains 1 reply, has 2 voices, and was last updated by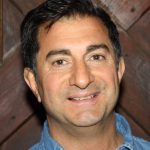 Joe Bottigliere 1 month, 1 week ago.
Author

Posts

September 30, 2023 at 2:59 pm

#11405

Gabe Baltaian

Participant

Somebody gave me an almost-new Rikon 10-305 10″ bandsaw.

The previous owner thought that the motor had gone bad and was unable to repair it.

The issue turned out to be that both of the lower wheel bearings were bad (one was completely seized).

In addition, of the 6 ball bearings used to guide the blade on this model, 2 were barely able to turn and no doubt contributed to the feeling that the motor was flaky.

I will order a complete set of replacement bearings, etc, but in addition, if anybody has experience and any other tips etc for this saw please let me know.

Any idea why so many of the bearings would have failed? The ones on the wheel are 28×8 #6001 bearings. They had rubber seals. When I popped the seals they were caked with a combination of sawdust and ?? (maybe lubricant). The smaller blade guide bearings have metal seals and I didn't mess with them. The saw has no signs of rust or any other damage and looks to have been properly cared for.

Link to the model on the Rikon page:


The model looks very similar to others sold by Craftsman, Grizzly, etc.

Thanks,
Gabe

October 19, 2023 at 2:06 pm

#11424

Joe Bottigliere

Participant

Hey Gabe,
Not knowing what the previous owner did to maintain the saw, it is possible that he tried to lube the bearings with the wrong stuff. It obviously collected too much dust that the bearings seized. Some companies cut corners by using inferior bearings (stamped parts, poor machining, poor paint jobs, etc.). Quite common with eastern imports. I hope you went for a third-party part and not the same ones that failed. Regardless, just leave sealed bearings alone. That's why they are sealed. If you do lube, use a dry lube that will not attract and hold dust.

There are lots of sources for tuning and maintaining bandsaws. A few of those sources are in our club and should be of great help. Good luck.

Author

Posts
You must be logged in to reply to this topic.