This topic contains 6 replies, has 4 voices, and was last updated by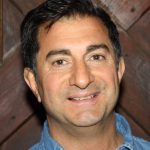 Joe Bottigliere 6 months, 3 weeks ago.
Author

Posts

January 13, 2020 at 5:38 pm

#7149

Robert Nyman

Participant

I was recently offered an old Delta Unisaw and I am interested in getting some advice. My curent 20+ year old contractors saw works fine, but it seems like this might be an upgrade. However, I'm not sure if it's worth the effort to haul it, do any necessary upgrades, etc.

I hope to go see it this week to assess its condition, what kind of fence it has, etc.I plan to take pictures.

Can anyone offer any advice as to what to look for (and what to look out for) before I make a commitment?

Thanks, Bob

January 14, 2020 at 8:56 am

#7152

Although a bird in the hand is worth two in the bush, a good Unisaw may be worth three or four. It's tough to say if it is worth it, however. It depends on what the price is and in what condition the machine is in as well as its age. Though they are known to be reliable, motors do get old and can break down. The Unisaw is a great machine. They typically have 3 HP motors and are reliable. They are good, solid, heavy machines that will stay tuned up indefinitely. I have not had to readjust mine since I first set it up almost 20 yrs. ago! This saw can last you a lifetime.

You first want to make sure you have a fence, throat plate and preferably splitter and blade guard (though, those last two are negotiable). You want to look out for any cracked cast iron and extensive rust. Little rust can be easily cleaned and make for a good bargain. Try all the adjustments making sure the blade rises and retracts smoothly (or fairly). The gearing may only need a good cleaning. Check "under the hood" for dust build up. It is to be expected and may be the only reason things stick; again, a good reason for a bargain. Check the belts. Depending on the model, there should be three. They should be in decent shape but they are minor fixes. Ask for a straight edge and check to see that the table is flat. If it's not – walk away. If there is any warp or severe dips, you will never be happy and it is probably the most costly part of the saw. Don't worry about extension tables. They are cheap and easy to build. Make sure the fence is quality (Unifence, Beismier or some other quality aftermarket). You will have to access for yourself if any of the issues are repairable. Don't let rust scare you or worn belts or scratched paint. If it is set up for 220V (as it should be) don't be afraid. You can easily run a line in your shop or convert it back to 110V if necessary.
But don't just jump on it. You don't want to jerry rig things to make the saw work. It's not worth it. There are always sales to be had if you are patient. Finally, remember that a good price is whatever you are willing to pay for it. Good luck and enjoy.
(Now a shameless plug. I have a Delta tenoning jig for sale if you are interested.)

January 14, 2020 at 9:17 am

#7153

Bob,
I meant to say, ASSESS not access for yourself.
I should have mentioned that if there is cracked cast iron or chipped gears or really stiff movement in the controls (it may be a bent shaft), you will have to be honest with yourself if these are things you want to be bothered repairing or not. If you don't want to spend the time and money, then walk away. The saw should not make any weird noises either. Mine doesn't. Nor is there any excessive vibration while the machine is running. Again, it depends on what the asking price is.

January 14, 2020 at 2:38 pm

#7156

Robert Nyman

Participant

Thanks Joe. Lots of things to look at. I was planning on going to see it in Greenlawn after tonights meeting, but the owner needs to dig it out of his garage first.

I recently added a new electric panel to my garage shop, so power shouldn't be a problem. He's planning on sending me pictures ahead of time, so if there is anything questionable, I may reach out to you again.

Also, any thoughts on transporting it? I've heard these can weigh 450 pounds! I don't imagine it could be moved without a truck with a lift gate or a low trailer with a ramp.

January 14, 2020 at 6:09 pm

#7157

Bill Leonhardt

Participant

One other thing to consider. If this is a three phase motor, it's probably more costly to deal with than it's worth. If it's in a homeowner's garage, it's probably single phase.

January 16, 2020 at 11:05 am

#7163

Woody

Participant

Joe good general advice for used machinery in general.

January 17, 2020 at 8:35 am

#7164

You know, Bob, transportation is always an issue with these larger machines. Depending on where the machine is currently and where it will end up is obviously going to dictate how much work is involved. Can you lift this onto a dolly and roll it to a rented or borrowed trailer? Will you simply roll off a trailer and into your garage? You get the picture. With asking price you mentioned for this, it may be worth hiring a professional moving team if there are lots of stairs involved. Alternately, the machine can be partially disassembled. Taking the cast iron top off will make a tremendous difference as will removing even the 10lb handles. Aligning a Unisaw top to the blade is a fairly easy process so don't be shy in taking it apart.
There are a lot of friendly members in this club. With enough notice, give a shout to them for help. You may be surprised just how many friends you have (especially if there's a cold beer waiting for them afterwards). 🙂

Author

Posts
You must be logged in to reply to this topic.