This topic contains 18 replies, has 6 voices, and was last updated by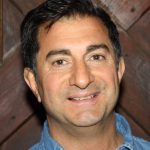 Joe Bottigliere 3 weeks ago.
Author

Posts

April 1, 2022 at 9:19 am

#10190

Joe, Let's bring up an old subject, there are new members that never heard our discussions! Why use a toothed plane blade for a veneer substrate?

April 1, 2022 at 10:11 am

#10192

Good question. I thought you'd never ask.
Although I highly discourage using a toothed blade on MDF, particle board or plywood substrates, I think the "old timers" had a clue about what they were doing when they roughed up a solid wood panel before applying a cross-banding layer of veneer. Avoiding the obvious like: "Well, their work has stood the test of time and we not only admire but emulate it." I think the benefits of flattening a surface and giving it extra "tooth" for the glue were quite helpful. One could also argue (if you had nothing else to support your view) that toothing a surface could break it up to help reduce wood movement. It's almost as if you had dozens of smaller boards than one larger plane. Think about it. 😉

April 7, 2022 at 8:10 am

#10222

Well, perhaps but….I don't think that wood movement is as important here as it's only just scraping the surface, you'd have to go much deeper. I think that a nice flat surface has better adherence qualities. Once the veneer is pressed onto an un-scraped surface the glue and lack of air acts as a vacuum and holds it down just a little bit better.

April 14, 2022 at 9:24 pm

#10262

Eddie Piotrowski

Participant

April 15, 2022 at 1:02 pm

#10263

I remember when Lie Nielsen sold toothed blades, I think that was generated by the old timers (which, dang it, we now are!! How did that happen?). I think that started back when hide glue was the norm, and it was felt, perhaps proven, that a greater surface area was needed for adhesion. Modern adhesives work better when the surface is smooth, not rough, so there is no need with modern glues to rough it up. I would continue to do so with hide glue though, unless research shows not to. However Charlie, you use hide glue for veneer work, and you are pretty much a smoothie.

I also think we might want to consider not using the modern glues for pieces we want to hand down. A century or less from know, furniture repair people will invent new curses for trying to separate out pieced that were glued with epoxy, or even fully cured yellow glue. Two hundred years from now, heat will still loosen hide glue, but it's going to be much harder to take apart the newer glued stuff.

April 21, 2022 at 9:15 am

#10267

Michael Luciano

Participant

Three of us,all members of the club, have been working on this toothed problem and have developed a
solution. We have designed a bridge which fits the mouth of all Stanley planes. The addition will have an adjustable feature to insure that it does not take to large a bite and choke the mouth. The device will be held in place by a gummy material. An individual tooth, as they wear, may be removed with a few good yanks. Because the mouth can only take so many teeth we could not include wisdom teeth in the design. Although, we feel that they are really needed. We have approached a possible vendor to produce and market our invention. They will make the bridge out of aircraft grade aluminum and paint it red. Our price point is $800, shipping and handling included.

April 27, 2022 at 4:55 pm

#10284

I like to read while I'm fishing. I found a very old woodworking book at a garage sale, it stated very clearly "toothed blades are not necessary for veneer work"! I was so excited I must have loosened my grip on the binding. A powerful wind, almost like a hand, grabbed the book and carried it into the sea…If only I could remember the name of that book!

April 27, 2022 at 6:28 pm

#10287

Two thoughts from a not too learned woodworker. Charlie before you drop your pole remember anyone can author a book with His opinions. I tend to go in Daryl's direction and think the toothed plane was for using hide glue which might be harder to get a truly flat surface on when pressing the veneer down and wouldn't be needed when using modern glues. Thoughts!

April 28, 2022 at 4:51 pm

#10289

Personally, I think a toothed blade should be used whether it works for YOU or not. It was done before and should continue to be done. It's tradition. I'm not sure why everyone is focusing on hide glue. All glue is hidden once the two pieces are joined together properly. I think that is why a toothed blade was used. It provides more space for the glue to hide!!!

April 29, 2022 at 11:55 am

#10297

Glue has plenty enough places to hide in my shop. Usually, the newer the bottle and the more pressing the need, the more it hides. If my bench or my shop floor were toothed, then it would double and triple my time in looking for it, since the Newtonian formula proving the bottle will always be in the last place I look/the first place I should have looked (the original Ω/α), because the sum of the squares of the teeth will always exceed my need to glue/clamps owned ratio.

Who am I to argue with Isaac Newton (and yes, Joe, I know you are such a one. Have at it)?

Nah, the reason for the veneer hammer is to push out the glue before it hardens. If there is a bubble of glue the fix is to pour hot glue on top of the veneer and continue. It's not like other glues that can't be "reconstituted", hide glue can be brought back to life again and again by heating it.

May 2, 2022 at 11:55 am

#10310

So then is it possible that the older woodworkers used toothed blades to slightly increase gluing surface?

Dennis, That could be the thinking for its use back then, yes. This is something that was done years ago but that doesn't make it right. I wouldn't go near the chainsaw carving tool but people still use it. Of course that one is dangerous. The toothed planes have very fine teeth and I would venture to say it may weaken the wood since now you're cutting into the surface. It's a slight cut but a cut just the same. It's also a tool used for just one pass, if you pass over the same area twice you are making a cross check pattern weakening the grain even more. I figure it's an extra step that may hurt more than help, it's just not necessary. Anyone?

Michael Luciano

Participant

Believe, the toothed blade was used to quickly level the substrate. Without power tools the substrate was leveled by hand, this type of plane blade was great on difficult grain and knots. The glue area is slightly increased on the substrate but, of course, not on the veneer.

Mike, you're right, it was used to quickly remove wood on any solid or veneer, especially on difficult grain. Veneer at that time was not the thickness of veneer we have now it could be 1/4″ thick or more.

Sounds like Mike has a winner

May 6, 2022 at 10:30 am

#10316

Sorry. But I'm not convinced there was any other reason than some boss telling his apprentice to do it "Because I said so!"

May 6, 2022 at 11:51 am

#10317

In giving it some more thought, I think we first have to define what we mean by toothed blades. There is the very fine kind, almost like a saw, to great that surface for veneering. Then there is the more coarse type, Lie Nielsen used to sell those, to help hand plane a highly figured board. We've focused on the former, and I can see why that boss said to do it that way: His grandpa told him, and it was accepted as fact that the more surface area the better for adhesion, but modern chemistry has proven otherwise. Glues work better when the surfaces are smoother, and feel free to ask me why (I can't answer why, but you can ask me anyway). And now the toothed blade for woods like curly maple and curly cherry. First, why are you planing them anyway, they should be sanded. And second, you can plane them by hand (one of my proud moments was hand planing curly bubinga, but again, why bother. If done with power tools, the new segmented cutterhead does that work for you, and if by hand, the more prevalent use of both Japanese planes and low angle planes for the masses helps as well but frankly, I think it's the hand random orbit sander that makes a toothed plane no longer needed in a toolbox for figured wood.

So for toothing veneer, maybe it's good for using a veneer hammer and hot hide glue, but if using regular wood glue (you absolutely can, more wives tales, it really won't creep), Unibond 800 or other catalyzed glue or even contact cement (don't use contact cement….just don't), a smooth surface works better (and a big tip…make sure you've flattened the veneers for good, and no a quick spray of those commercial formulas is only good for a day or two).

And by all means, let's air this out even more…anyone agree? Disagree? Want to add or subtract (doing so will only make this Forum multiply, but if argumentative, divide).

May 6, 2022 at 12:12 pm

#10318

Honestly, I don't do much veneering. I lean towards solid wood in my projects. When I do / did, I never roughed the surface. I don't don't use hide glue and never hammer-veneered. But I have used toothed blades in my low angle jack plane and scraper plane. They work great for flattening and prep-ing ornery grain for a smoothing plane just like Daryl suggested. Sanding would alleviate the planing issues. But then, buying furniture would make the whole process a lot easier too. That's just not as much fun. Is it? And what fun would it be if all agreed on this forum? Now that's just sillier than trying to convince Charlie to use a toothing plane.

Author

Posts
You must be logged in to reply to this topic.