This topic contains 11 replies, has 7 voices, and was last updated by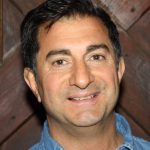 Joe Bottigliere 45 minutes ago.
Author

Posts

July 30, 2022 at 2:45 pm

#10440

Michael Luciano

Participant

Does anyone know of a food safe wax besides bees wax. The beeswax I have used does not produce much of a luster. Used mostly on maple, paduck and mahogany.

July 30, 2022 at 2:50 pm

#10441

Jim Moloney

Keymaster

Try Carnuba wax, it's food safe and can be buffed to a shine. It's actually used in candies like m&m's to make them shiny.

July 30, 2022 at 3:46 pm

#10442

Michael Luciano

Participant

Sorry, senior citizen moment. The wood is usually finished with shellac or mineral oil before the application of beeswax.

August 9, 2022 at 9:05 am

#10470

Mike,
Like all finishes, wax is non-toxic once its solvent evaporates. Beeswax is very soft on its own but should provide a nice luster. Carnuba is considerably harder and buffs out to a higher sheen. Then there are mineral (petroleum) waxes which I believe, are harder still. Typically, the harder the wax the higher the sheen. The first two are "natural" waxes and by themselves are edible. But keep your supply. If inflation keeps rising, you may need them to supplement your diet.

I do have a concern, though, about applying any wax over mineral oil. The oil will never dry. Trying to put wax on top of it seems futile. Shellac is great and will work with wax beautifully. But the oil leaves me wondering what the surface would end up as. You might be able to create your own mixture of min oil, wax and turpentine or something like that. But I don't see any advantage. I think if you polish the raw wood to higher grit, you can get away with wax right on the wood. I often prefer that on cutting/serving boards.

August 9, 2022 at 1:36 pm

#10472

Daryl Rosenblatt

Participant

I have my own views on cutting boards and finishes. Since I do a lot of cooking, I use cutting and carving boards of many sizes. I know all those fancy cutting boards with cool patterns look great, but for cooking, they are terrible. Frank Klausz was right: When making a cutting board, just keep it simple. A good closed grained hardwood planed smooth. If you are trying to dice something small, like onions or garlic or whatever, that really nice herringbone pattern of several woods makes for difficult cutting. Likewise with open pored woods. Stick with maple or cherry if you can. Walnut, padauk, mahogany, oak and ash have wonderful places in furniture, but not where small bits of food are concerned and the bacteria that goes with it.

I do NOT believe in a finish for a cutting board. Sure, mineral oil or a non toxic wax can look good, but they don't last. You need to keep those boards clean, and soap and hot water always work (my boards are all at 6/4 cherry, so they don't move much), but to disinfect, you need something like lemon juice, or a dilute vinegar solution. So no oil or wax finish will ever last. And no, all those expensive teak cutting boards again look cool, but are hell on your knives. Bamboo is a bit tough on knives also, but is a great cutting board surface, it's naturally antibacterial. I've never worked with bamboo though, I hear it's tough to work with.

So my suggestion is not worry about what finish to use, since there really shouldn't be any.

August 9, 2022 at 3:04 pm

#10473

I agree. But when cutting boards are gifted, it's nice for them to look pretty when first presented. So I like to add a coat of mineral oil or paste wax as the mood strikes me. Once they are washed, I'm doubtful any subsequent finish would be applied. So all is good. For serving boards not intended to be cut on, I like to use Watco and a coat of wax. after it gets washed, the Watco is still present and the wax is optional.

You do realize that that herringbone pattern is not real herring bones. I don't see why the wood pattern should interfere with your onion chopping. But we all have our handicaps.

I forget where I read it, but this is logical. Woods high in tannins are natural disinfectants. I was concerned about using some oak in a cutting I was making. I learned then that the small foodstuff left in the pores would be prohibited from growing bacteria because of the tannins that would easily kill it off. In fact, wooden cutting boards were said to be safer than plastic unless the plastic were well scrubbed with bleach to kill the bacteria festering in the tiny slices left by your knife.

August 9, 2022 at 3:31 pm

#10474

Michael Mittleman

Keymaster

Great notes from Daryl and Joe. Another consideration is the form and function arguments. Daryl's message mainly reflects function issues. Decorative designs of cutting boards can serve other purposes, principally one of supporting a motif. Many kitchens display copper-bottomed pots and pans that are rarely used.

The real point of this is: Daryl, what's for dinner? MM

August 10, 2022 at 12:05 pm

#10475

Daryl Rosenblatt

Participant

Well, last night was velveted chicken with broccoli and shitakes over rice noodles.

I wouldn't ever suggest an open pored wood. Maybe oak, but not mahogany or ash…even if the tannins killed the bacteria, it still has lots of small crevices for small pieces of food (and even some left over herring bones) to get lodged.

August 10, 2022 at 2:07 pm

#10476

That Velveted chicken anything like mac & cheese?

But those extra morsels of food bits will help flavor the subsequent meals. It's science.

August 11, 2022 at 8:23 pm

#10502

Charlie James

Participant

Velveeta and chicken??? I remember eating Velveeta as a kid but can't remember the circumstances, I guess that's a good thing? Hard Maple, Cherry and White Oak are excellent cutting board materials. The edge grain is even better than face grain. I think we talked about finish on another thread? Either way, If you're going for a finish to dress it up, mineral oil fits the bill. After it's used a few times the finish will disappear unless you keep wiping it on but it's really a waste of time. I prefer to give it a wiping down with mineral oil just the one time.

August 12, 2022 at 10:21 am

#10505

Ben Nawrath

Participant

Lots of boutique cutting board finishes are mixtures of wax and mineral oil. I saw a cool video on making it yourself and putting it in tins. I think I'm going to do it as a gift to go with boards I make. While I agree with daryl on a purely logical/functional basis, I still finish my boards 🙂

If this is NOT for cutting boards (which I realize you never said it was), then I've used Briwax (?) from Bob, and it looks nice. I think I got it from a raffle. The sheen is only limited by your elbow grease lol.

August 12, 2022 at 5:17 pm

#10512

So now we are introducing grease into this process?

Mike, do yourself a favor. Ditch the wood and use plastic.

Author

Posts
You must be logged in to reply to this topic.